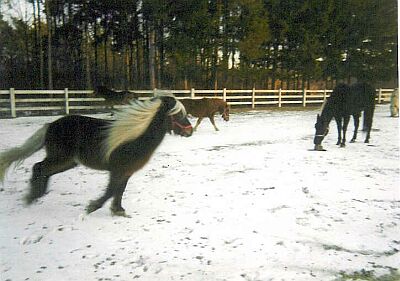 Pony Fun in the Snow - Silver gets frisky while Ruby plays with a salt block.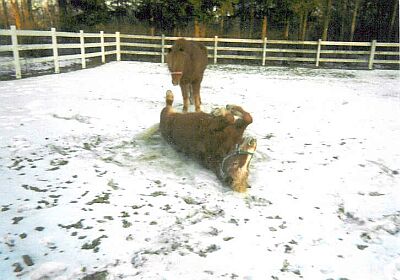 PeeWee wonders what Jenny is doing!?!?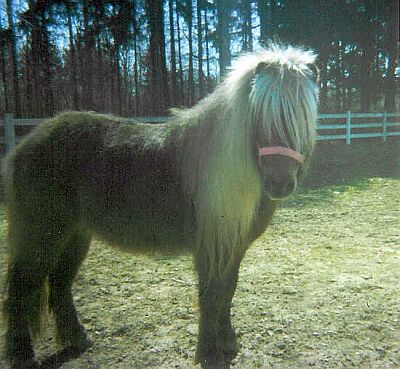 Silver gets so shaggy in the wintertime, is there really a pony under all that hair?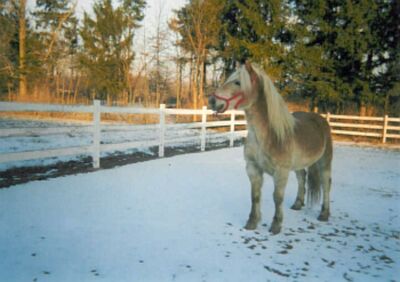 Hobo gazes at the snow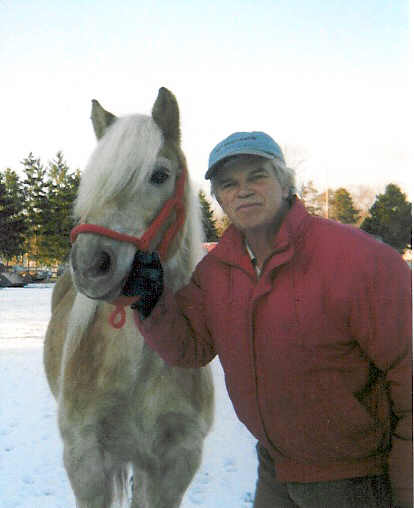 Mr. Bill and Hobo - A Winning Pair!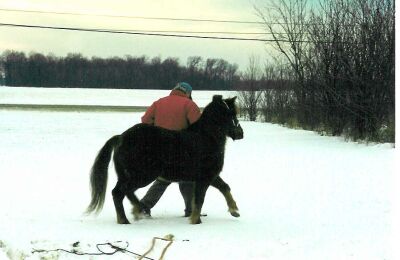 Mr. Bill is taking Little Big Man for some exercise on the lunge line.