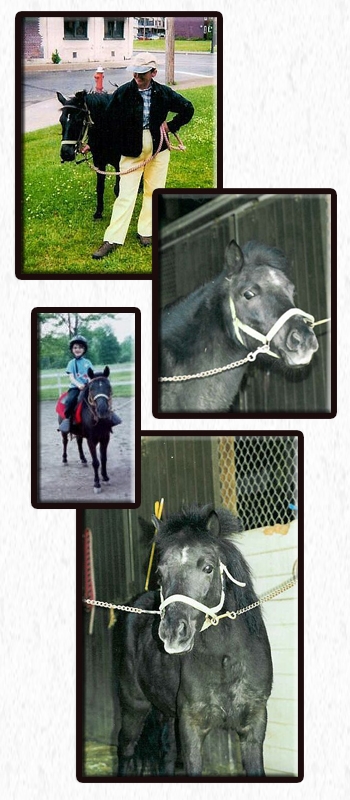 This guy is a little black beauty. He is a pony of mixed breeding that adds up to one handsome and flashy steed! He actually looks like a little horse. Gabby is very well behaved, considering his upbringing - wild humans raised him as a 4-H project! The Vrooman family taught Gabby lots of tricks, but what he misses most here at Pony Tales Farm is the television!

Images and Content © Pony Tales Farm.
All Rights Reserved.
If you'd like to use any of the pictures on the site, please click here to e-mail for permission first!